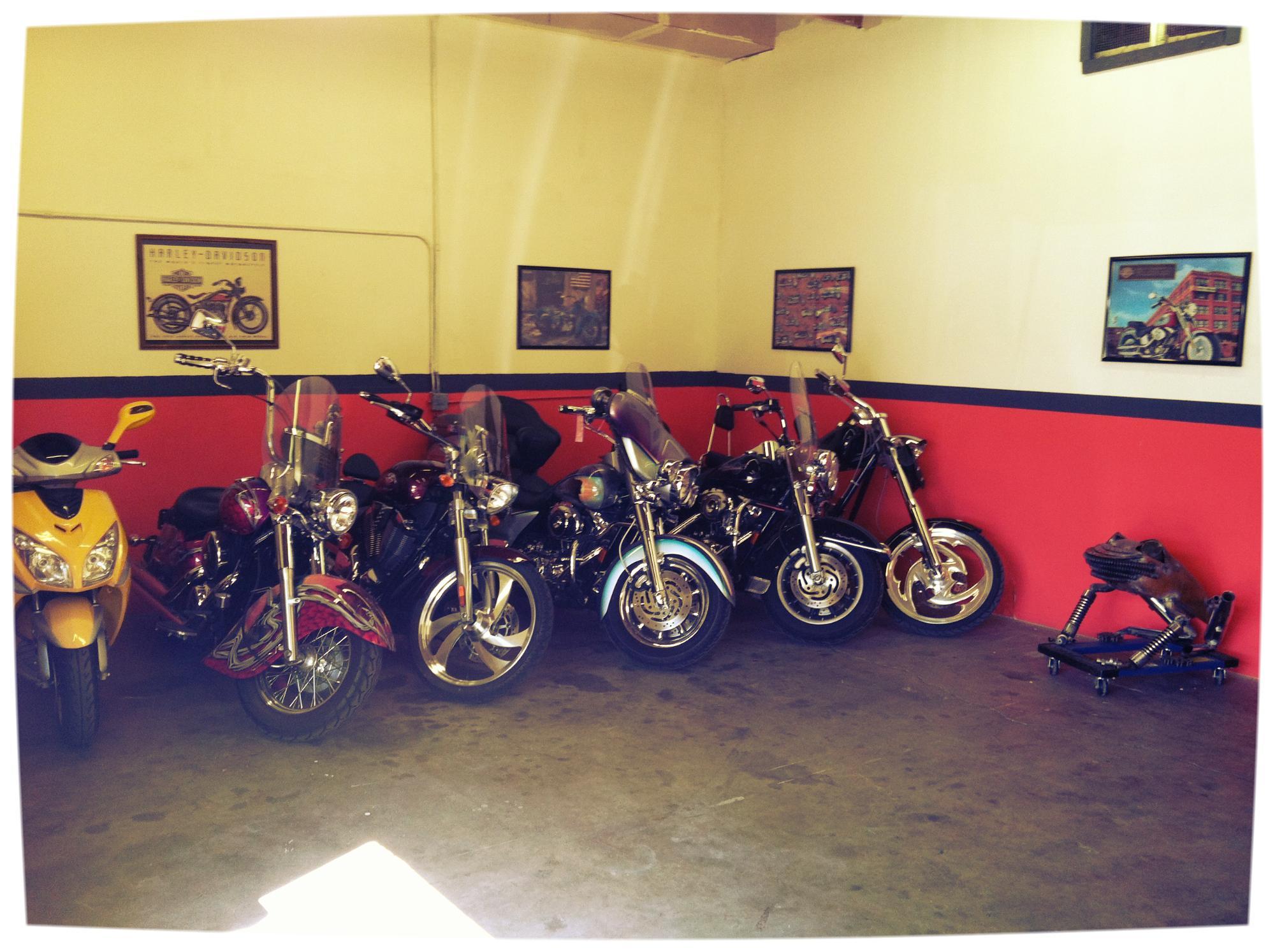 List of Services

Bike Trike or Bike w/sidecar
Weekly $30 $40
Monthly $70 $110

All rental space includes your bike and up to one box of effects at this price. Additional boxes are $5 extra a month.


Bike Wash/Detail
There are several great Detailers here is Phoenix and they come to our facility and will clean your bike up and ready for you when you return. Just ask and we will get it set up for you.
Bike Wash starts at $75
Detail starts at $125


Shops/Repairs
If you need to have your bike taken to your shop we have towing services available at a special rate.



Need your bike stored for a week, a month or longer? We have all you need here at Arizona Motorcycle Towing & Storage.

We have a clean, secure, climate controlled facility and we are centrally located near I-17 & Dunlap in Phoenix. If you are shipping in to Phoenix or decide to ship your bike out of town we are a 7 day a week stop for nationwide transport companies.

There is power in the building and your bike can be plugged in to a battery tender at your request. If you are leaving it for a longer period of time you may want to add "stable" or some other fuel stabilizer prior to dropping it off.




We do not transport in and out of the State. However if you are shipping your bike here or need to ship it out we work with both of these National handlers. They both provide door to door service and know how to handle Motorcycles. We are a 7 day a week drop off and pick up location for them.

Two Wheel Towing 602-615-56381st Class Motor Transport
623.302.1453
cletushudson@yahoo.com
Haul Bikes 1.888.HAULBIKES
www.haulbikes.com
Nationwide Motorcycle Transport